Feb 01 2006
Well, after some patient prodding I finally reconnected with Randy, who did the last few bits of shaping. He rounded off the neck heel, and a few transitions on the curves leading into and away from it. This, of course, required me to completely disassemble the guitar. After he finished that last bit of shaping, I was able to start on the finishing process. The finishing process is one that requires patience. The first step is sanding, followed by sanding, then more sanding. After that, I applied several thinned coats of boiled linseed oil.
Here are some pix taken after the oil was applied.
The pix are a bit poor, as they're taken by my cel phone.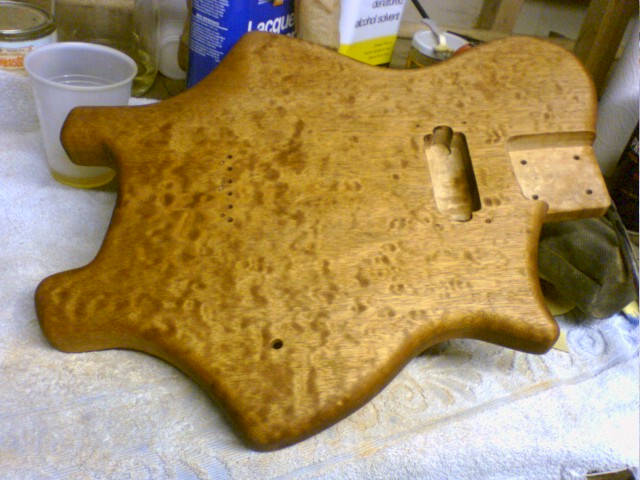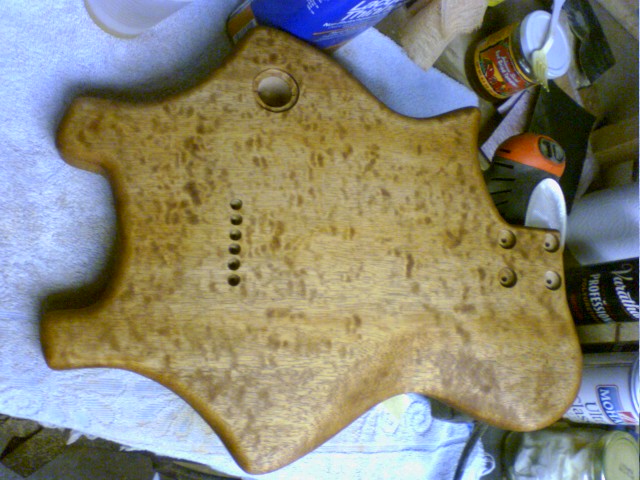 Leave a Reply