Oct 06 2012
The Arts Council for Long Beach was given a space at the Long Beach Marathon's Health & Fitness Expo, and they contracted my Toaster Music cohort, Sumako, to curate it. He gathered a talented group of local artists to body-paint lovely bikini-clad models while I performed my unique brand of lap steel & synth based live looping. There was also a muralist working directly behind me. All in all, it was a really enjoyable experience, with everyone working at a high level, and sharing a sense of collective comraderie.
On Friday, I performed for just shy of 5 hours, and on Saturday I performed for 6. It was, ironically, a musical marathon of sorts.
I used two main sound sources: 1) My custom built Indy Rail Lap Steel Guitar, and 2) My beloved Novation Nova Digital Modeling Analog Synth.
The guitar runs through a series of effects: MXR El Grande Bass Fuzz -> Marshall Vibratrem -> Home Brew Electronics Psilocybe Phaser -> Danelectro Surf & Turf Compressor -> Ernie Ball Volume Pedal Jr -> Digital delay. On Saturday, just for variety's sake, I swapped the El Grande for my cherished ZVex Wooly Mammoth. It was tasty.
The Nova is a great synthesizer, made by a company called Novation in the late 90's. It is a computer based synth that simulates analog circuitry. It doesn't have a keyboard, so it was being controlled via MIDI by a Korg Kaossilator Pro. This is a musical instrument in its own right but, in this case, I was using it as a 'keyboard.' The Kaossilator Pro can be programmed with both scale and key settings and, when I move my finger across the touch screen horizontally, it sends only those notes to the Nova.
Both instruments go into a GigaDelay, set for 8 seconds, via a Mackie mixer, where I do lots of stereo panning. You can see a photo of the rig, more or less, below.
Anyway, before I blather any further, here are excerpts from both days:
Part one consists of excerpts from Friday's performance. I selected several complete movements and strung them together. It reflects more accurately what I do.
Part two was created differently. I divided the 6 hour performance into 10 minute segments and, from each segment, took a two minute chunk. These chunks have a 30 second overlap, where they fade into each other. Thus, you get a brief snapshot of the evolving performance without ever hearing a complete movement.
Here's a crappy photo of my rig:
And here's a photo, taken by Gertrude Erin Grayson IV, who is the talented artist that is painting the mural behind me: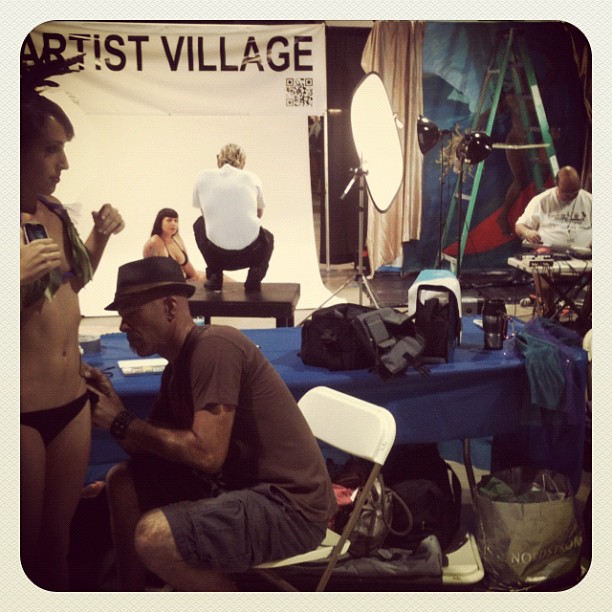 Here's a shot of the Saturday crew: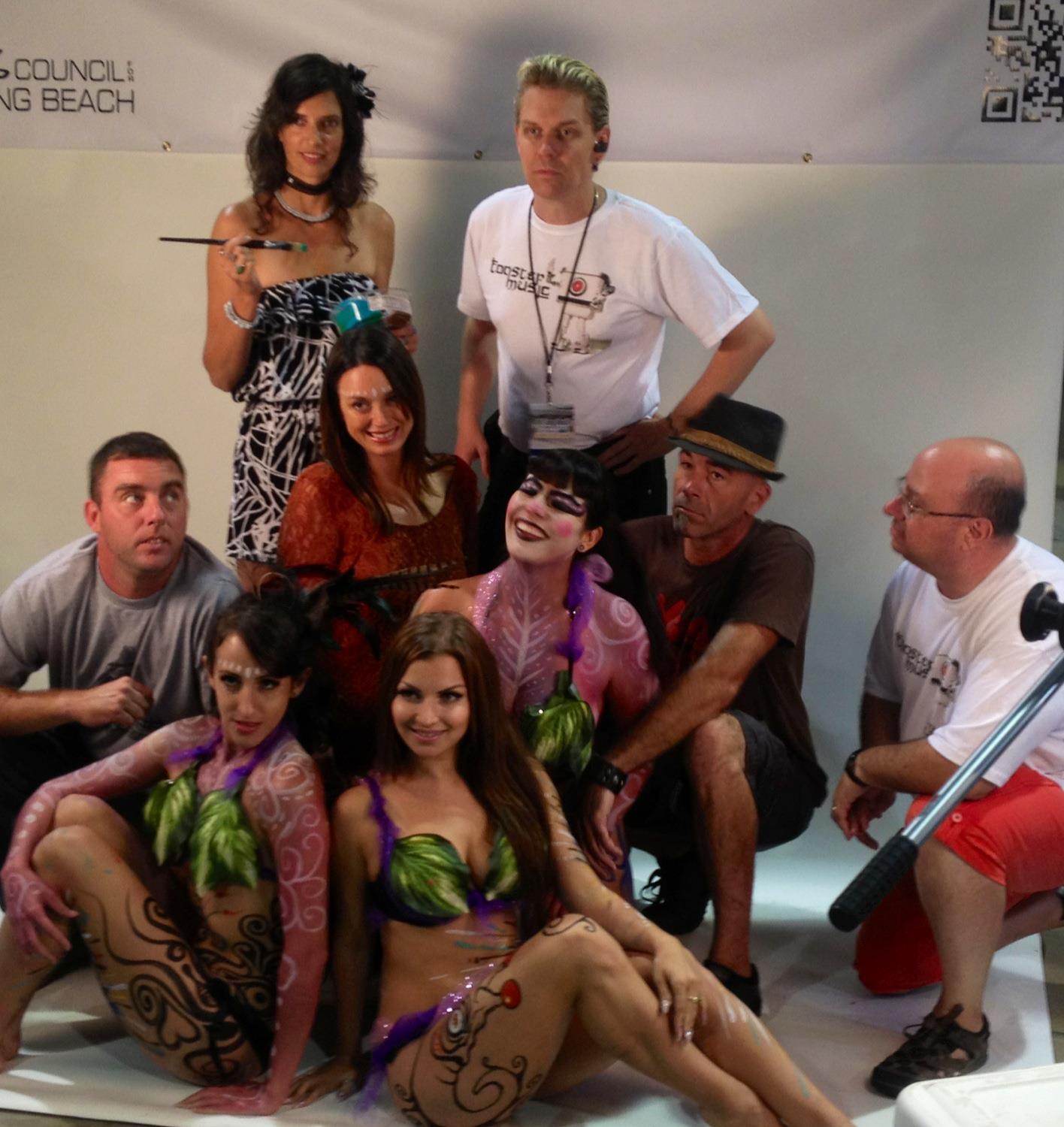 Here's a shot of the Friday crew: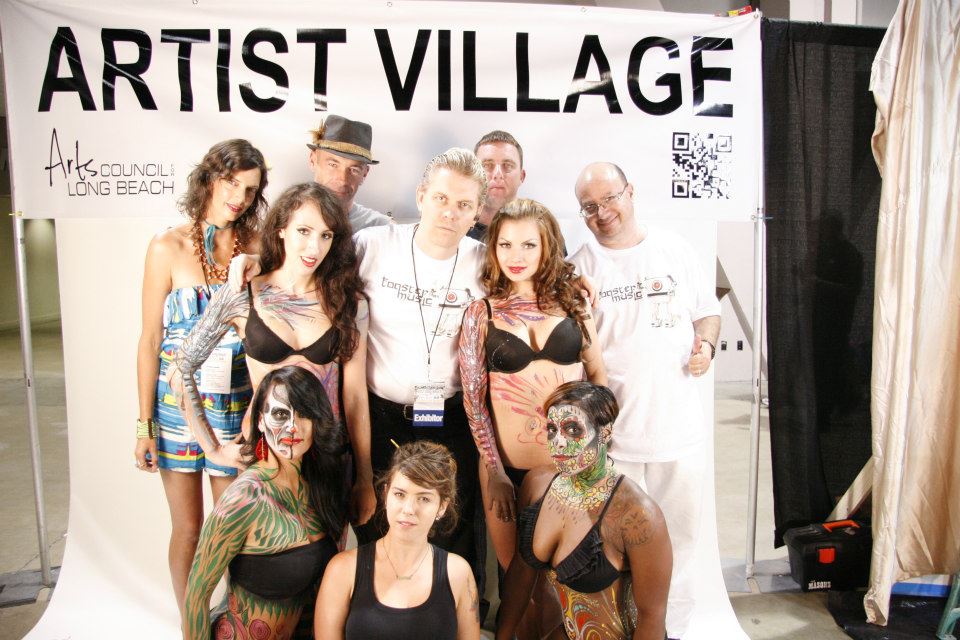 Here are other photos, posted on facebook, and a bunch more posted by Sumako.
I must say that everyone really stepped up, and brought their 'A' game to the event. Everyone was really kind and supportive, and it was a real joy to be a part of the event. Mad props and kudos to Sumako for pulling this together with very little time. It was great.
Leave a Reply